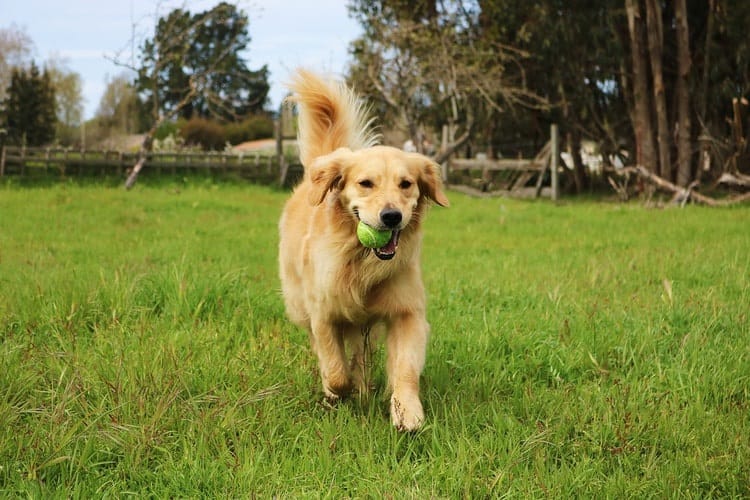 Who doesn't love Golden Retriever pets? They are intelligent, loving and eager to please; characteristics that make them one of the most popular dog breeds worldwide. Its golden coat is its hallmark, which ranges from dark to light gold. Best Animal Photos 2020 : gambar hewan gerava.com.

Thousands of people adopt this retriever pets each week, but most of them are not armed with some important facts about this flexible breed. If you are planning to get one for your family, closely examine if it's a perfect fit for you.

1. Here's a question for you: Why do you want one?

Do you need a watchdog? If yes, then the Golden is not right for you. This particular breed can warn off approaching strangers, but it is particularly famous for its love for people and its friendly nature. Take a closer look at the Golden when he is barking to strangers. Normally, its tail wags as if it's asking for the unknown person to play. If you are looking for a watchdog, its best to look for other breed options.

2. Characteristics

This breed of dogs are the affectionate and friendly sort. They are also very loving and intelligent. They love people almost immediately, and not just their family members but also to other household pets. They can be friendly to strangers and are great with children. In addition, they are willing to please and are very obedient to their owners. A bit of trivia for you; a female Retriever is the first winner of the AKC Obedience Trials.

3. Exercises and Space

These dogs are popular not just because of their great personality but also for being extraordinarily active. Typically, he needs a healthy dose of regular exercise but tends to lessen as he ages. This particular breed is originally bred for hunting so exercises are absolutely a must for his mental and physical health. The ideal space for this type of dog is a medium to large backyard. If you live in an apartment or condominium, its also doable provided that you give him ample opportunity to walk and exercise outdoors.

4. Grooming and Health

They need to be groomed once or twice a week. The Golden still shed even with regular grooming. They are not ideal if a member of a family is highly prone to allergies. As for health concerns, they are normally prone to cataract, the Von Willebrand disease and hip dysplasia. It's always wise to get your pet from a reputable breeder to minimize instances such as these.
If you think that Golden Retriever pets are still a great fit for your family after reading this article, then congratulations, you are about to become the happy parent America's all-time favourite pet!